BongaCams.com reviews – How it Compares
BongaCams costs, features, and general safety information
This site reminds us a bit of Chaturbate (reviews at that link) in the fact that BongaCams is sort of a all out free-for-all and not as private or refined with not near as many models as you will find on Streamate (reviews at that link).
However, you may also spend less if you strictly stick within free chat or like the feeling of watching shows where you can see hundreds of others are watching the same adult cam show. It's not as obvious though as you will find on Chaturbate. So let's get down to costs and features and what makes BongaCams.com stand out.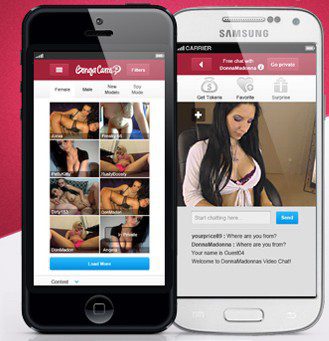 BongaCams typically has around 200 live adult cam models online at any given time. Sometime a lot more but that's the average we have found as of the last time we updated this review. (Updated 12/16/2018). 200 live adult cams is not a lot when many other adult cam sites will feature many more, but then again it's a wide enough selection to certainly find more than a few sexy girls to chat with. Also, there are some very sexy ladies on here but this is not a site that typically you will find as many full-time adult cam models or porn stars for that matter on either. BongaCams is carving out their space in the amateur Adult cams space and they seem poised with their party chat style to stick with that. So let's talk features and what you can expect to find at BongaCams as far as costs.
BONGACAMS CAMS COSTS:
It's a 24/7 adult cam site just as they all are and this site does not even require a credit card to join so you really have no excuse at all not to register and give it a try. Like all businesses though nothing in this world is free and we all have to keep the lights on. What you'll find here is no different from other cam sites in that you will pay to play eventually once you register. That being said the costs are lower than most other adult cam sites. 
Specifically, here are the bongacams token costs. (Yes, like chaturbate and myfreecams they are on an easy to understand token system)
15 token will run a buck 99 or $1.99 which might last you 3 or 4 minutes to just tease yourself. You can have a good time and chat for 30 minutes or so with a hot adult cam model by opting for the 250 token package that runs 24.99 Euros or about $31 U.S.. Therefore the pricing is comparable to other adult cam sites.
They accept nearly all payment forms. I opt for a credit card as it is just the easier thing to use. The payment is clearly marked when it appears on our statements and it's also inconspicuous meaning you cannot tell that it's an adult service of any kind. Yes it is 100% safe to use your card. You'd have to be blind and inept to not see what costs you tokens and what does not. Everything is again, totally clearly marked. Keep in mind with all adult cam sites their goal is to keep you happy and the only way they can get you coming back and telling friends about the site is by playing fair and providing a good user experience.
Bongacams isn't my favorite adult cam site but I have to give them kudos for making the registration process lightning fast. Evidently their business strategy must be usher people through the doors fast and then just see who registers and goes private. So far that strategy has paid off considering the sites growth. One thing though that we've noticed is there does not seem to be as many new models coming online here. Either way, give it a run as a lot of it comes down to personal preference.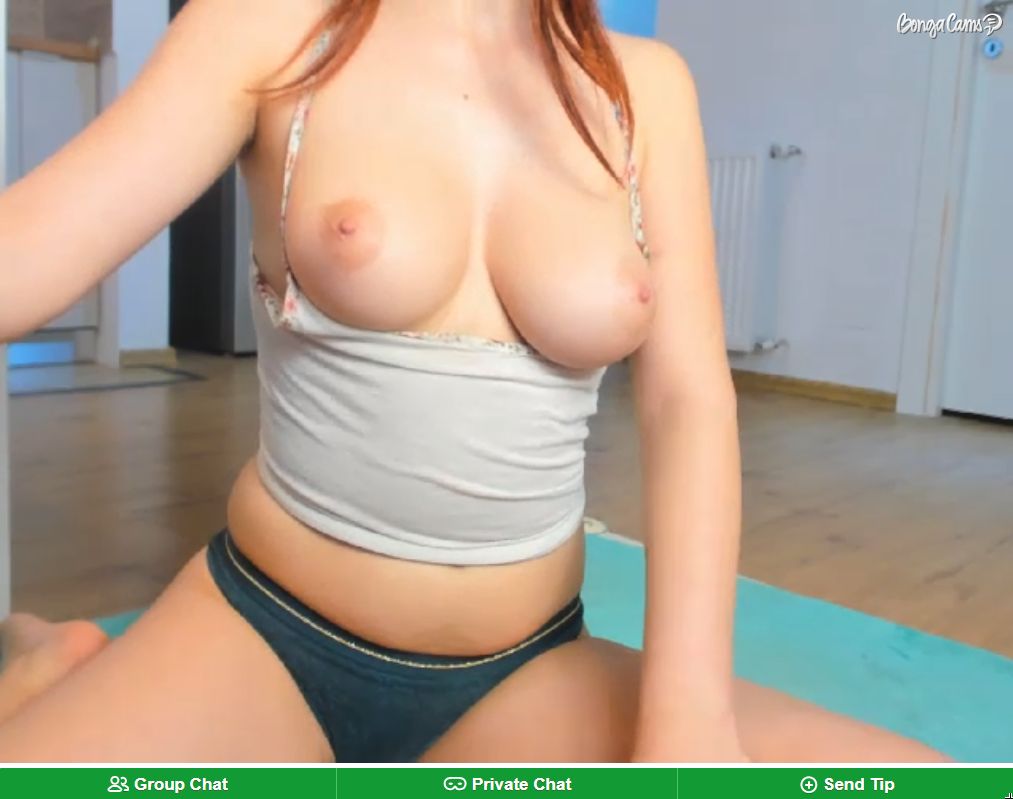 BONGA CAMS FEATURES:
While the mainframe is more of the party chat style at Bongacams they do have all the functionality you need. Also the site is offered in about 30 languages with adult cam models from all corners of the world so access, at least from that standpoint is not going to be an issue. Search options are well laid out by niche:
Kinks like anal and smoking to searching by height, age, hair color etc; they have great adult cam model search functionality.
Favorites are also offered to visit models shows at a later date that you enjoyed on a prior visit. You can also be notified when that adult cam model is online next which if you really, really dug a gals show that could be useful as well.
Screenshot of home page of Bonga sex cams here:

Bonga sex cams site home page appearance screenshot
So before we conclude I wanted to dig a bit deeper into costs to give you an idea what you may spend here versus other adult cam sites that charge by the minute.
They have voyeur chat which runs you 7 tokens per minute, group adult chat which costs 15 tokens per minute of private adult cam chat which will run you 30 tokens per minute. So running the numbers we figure that the costs average out at $2.50 – $ 2.99 per minute. Comparing the mainframe, models, and costs being a token versus clear price per minute system played into our conclusion. I also don't care for the emoticons that you find here and on Chaturbate as I prefer clear text and a less gamey feel when it comes to private adult webcam entertainment.
As far as search trends people in Florida and Nevada in particular seem to have taken a liking to BongaCams sex cam shat site.
BONGACAMS.COM USER REVIEWS & DISCUSSIONS:
new favorite sex cams
★★★★★
"
Bongacams is my new favorite sex cams site. Tons of girls from Odessa nakes on cam masturbating for like 2 dollars a minute
"
Overall rating:
OUR CONCLUSION / BONGACAMS REVIEWS:
Our preference would have to go with Cams or Streamate for those emoticon-free crystal clear HD adult cam shows, but if you want to watch the more amateur adult cam models or free live nude show on your iPhone or Android powered mobile phone we are very impressed by their mobile chat and would recommend it for the mobile cam chatting crowd for sure. Stuck on a lonely camping trip with solid signal? BongaCams can fix that!Just in the mood for random adult cams, it's a fine site for that too as a 100% safe and free site to join. Their models of the week feature is nice as well which gives you a bit of direction on navigating an otherwise cluttered array of ladies. I would also add that the gifts and achievement pages for the models is a unique feature and the way the friends of models are displayed as well as the overall layout of models page. We also like the top 30 contests which gives BongaCams the feel of a social network for adult cams. It's definitely worth registering and trying out the look and feel to see if it suites your preferences.
You can give BongaCams a try by clicking the button below…

P.S. We've also noticed lots of German girls on cams here so this site must be quite a  popular adult cam site with German girls so if that is your fetish this might be the perfect spot.