LivePrivates reviews

LivePrivates costs, features, and general safety information
Last Updated February 11th 2016 – LivePrivates is from AdultWebcamEmpire the site that operates LiveJasmin, one of the two largest adult cam sites next to Streamate (reviews at that link) which now powers the vast majority of adult cam sites for the tube sites site pornhub, xhamsterlive and others. The site is safe to join and there are no hidden costs. You can register free and I would suggest doing so because you do get booted unless you have registered after about two minutes of watching a cam models show. Costs are very clearly marked making it impossible to 'accidentally' spend any money if that is your concern. When looking across the spectrum of adult cam sites what we really like about this site is the clean design that is far superior to the old LiveJasmin which was clunky looking and felt like something from the mid 90's. LiveJasmin, if you did not know is the sister site of LivePrivates and LiveJasmin has now actually adopted the block images as you find on LivePrivates due to the popularity of this particular adult cam site.
LIVEPRIVATES CAMS COSTS:
Also like LiveJasmin you will find the costs of LivePrivates to be a bit lower than comparable adult cam sites. Specifically, most models have set their per minute rates to hover between $1.99 – $2.50. Sure there are exception but fewer exceptions when compared to sites like Flirt4Free (review at that link) which is known to be more exclusive, and Streamate (review at that link) which is known to have the most U.S. based cam models. The large amount of international cam models makes for the lower price structure to be found at LivePrivates.  I should also make sure to mention though that LivePrivates is the adult cam site with the most models! For some that is important. Although once you reach more than 10,000 models it is also nearly a moot point because you will most likely never get a chance to see half all of those in live shows.
Specifically, at LivePrivates they use a credits based system to pay the models. This means you simply replenish your credits as you wish. Time for shows are rounded to the nearest second as far as use of credits so it is very fair and forthright. You can buy blocks of credits for $30.00, $70.00 or more. Truthfully, a $70.00 block if you find a cam model that charges just a dollar a minute goes a long way, mathematically speaking obviously that is over an hour of adult entertainment which 10 years ago you would spend 4 times that amount for something as silly as phone sex. There is also an offer here to get free credits just for registering.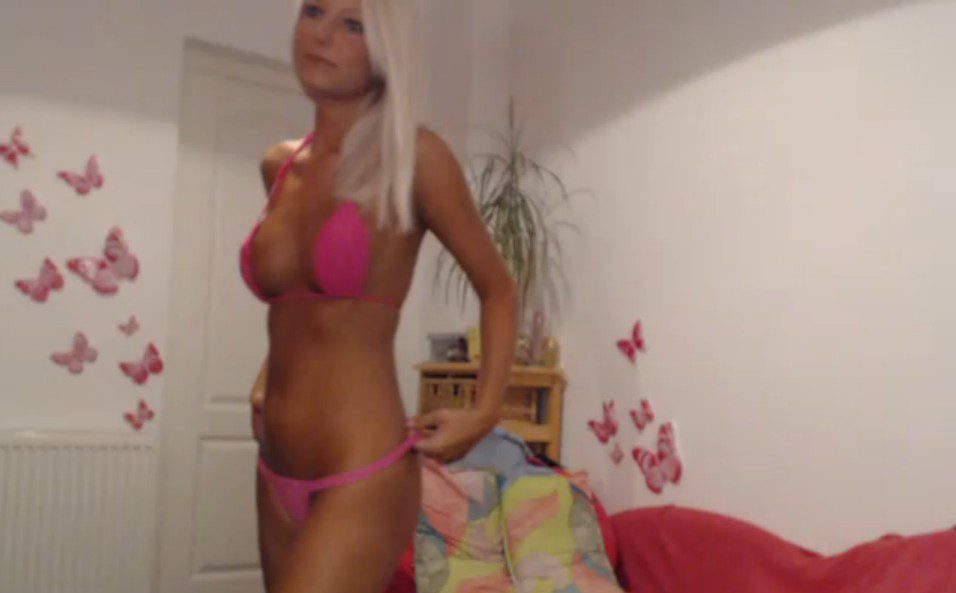 LIVEPRIVATES CAMS FEATURES:
Full Screen Display: LivePrivates is as popular as it is partially due to the way they showcase the video viewing itself. When you first arrive on the site and check our the models you

will see that you can go not just widescreen but full-screen with the typing or messaging area just below that

. If you ever decide to stream this to a TV monitor that is touchscreen your in for a really amazing experience. Few are set up yet to do this but this is one area where LivePrivates excels.
Live customer support 24 hours a day, 7 days a week, 365 days a year. If you ever have any issue they can and will address it immediately.
Gifts: Personally I think gifts are silly but they are popular. Here if you click on the gift icon is says surprise a model and that you can; you can give gifts to anyone and they are then able to see who they got them from and they will most likely contact you back. Personally, I just think that live cams are about entertainment and not really a place to make friends, but some may disagree and evidently many enjoy this feature.
Saving favorites for later: Like most adult cam sites these days once you join your given the option to simply click on favorite and this stores that cam model under your favorite cam girls list so that you can easily find her show later.
Private Messaging: Also, as is the case with all top adult cam sites you can private message a cam model if yu prefer not to type directly to her in a free chat session. This is useful for added privacy between you and the cam model.
Billing options: LivePrivates takes just about every form of payment but most people pay with their credit cards. They accept wire transfer though, Paxum and even Paypal.
Easy Search: The layout though is quite different here.

The categories are not on the screen by default

. If you click to the right of the search box though they display. LivePrivates places much of the emphasis of search more in photo browsing different cam girls. This has been attributed to much of their success in getting as many users as they have.
Highlighted shows: Like some sites do, LivePrivates does not have a lot of pornstars that perform here so their idea of highlighted shows are really those models whose images always rotate on and off the home page. The positive spin is for those of you who really dig amateurs you'll be happy to know that 99% of the models on this adult cam site at amateurs.
Discreet Billing: Billing appears as the name of the parent company which also ensures that prying eyes will not be aware you used any sort of adult services.
Again, the real highlight of LiveJasmin's latest offering LivePrivates is cleaner lines and the basic featured images interface versus the old clunky boxes and 1990's website feel. It is a great option and a really solid value considering the lower prices that most of the models charge.
USER REVIEWS & DISCUSSIONS: 
Honest Live Private Reviews, Decent Site
★★★★★
"
I have to agree with what you said in this review of liveprivates.com. I've used both sites and they are b both safe and scam free. I do prefer LivePrivates token though because of the privacy aspect. I don't like to leave my credit card on file and so with fair costs and reliably hot women I use LivePrivates and have for like 7 years now. Fun site and totally safe.
"
Okay site, nothing special
★★★☆☆
"
Reasonable selection of cam girls here and they usually run about 3 dollars a minute
"
LivePrivates is a good deal
★★★★☆
"
LivePrivates is a pretty good deal overall
"
Overall rating:
OUR CONCLUSION / LIVEPRIVATES REVIEWS:
LivePrivates ranks up in the top ten but does not beat out Streamate or Cams. Why? Well most first-world as in American and European adult webcam performers are already on one of the aforementioned sites. If International women are what what you are after though LivePrivates is jam packed with them. We would also say with confidence that this site has more models than both those sites so if 30k, versus say 10k models makes a difference to you then LivePrivates can arguably rank as the best adult cam site.
I'd give LivePrivates a head and shoulder nod in a direct comparison with iFriends (review at that link) as well but the cam image quality does tend to be rough, often with LivePrivates due to the fact many women are in far flung parts of the world. (That is gradually changing) Costs are low though at LivePrivates as well, so if you are price sensitive LivePrivates is a great place to call home for your adult cams entertainment. 
You can give LIVEPRIVATES a try by clicking the button below…